"From the Inside, Out" is the first full-length album released by Mt. Hope Music, the catch-all for music published by our high school groups. Each of the songs were recorded at home, during the pandemic of 2020, and almost every one of the seniors in that year's Vocal Ensemble took a turn out front, singing a solo. It's a testament to these students and their hard work that this ended up being an eclectic, yet enjoyable, collection of music. The video for "You Love", which was directed by Mark Bettencourt, was very popular in Rhode Island, and was used as the theme song for a fundraiser for the homeless and underprivileged, who were affected so terribly by COVID-19.
Read the blog for the behind-the-scenes story of the making of this album!
Buy/listen online
iTunes Amazon Spotify YouTube
The choral arrangement for "You Love" is available from JW Pepper and SheetMusicPlus.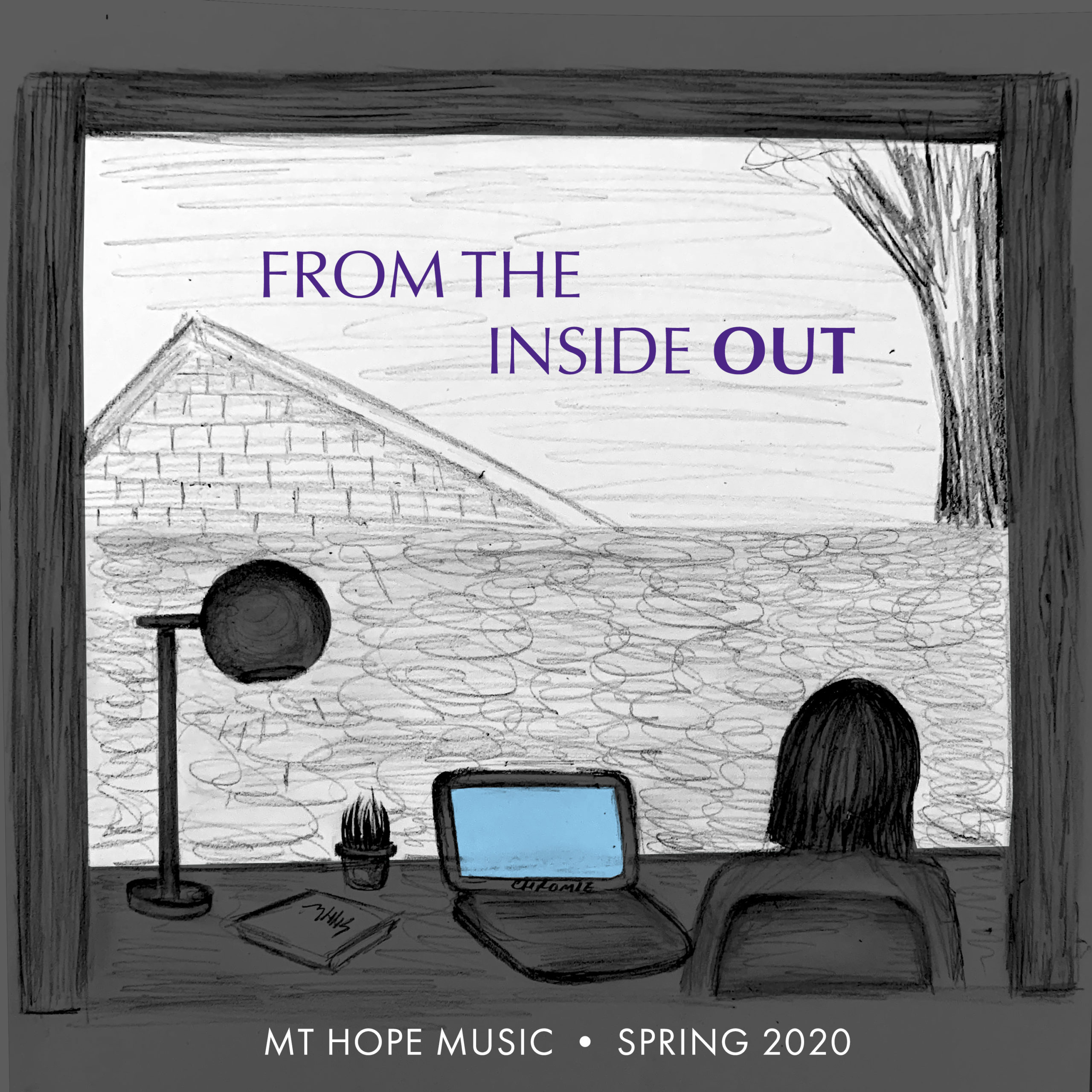 You Love (Mt. Hope Vocal Ensemble)
Wayfaring Stranger (Colby Dagwan Santos)
Boy in the Gallery (Sam Lima)
Sidewalks of New York (Georgia MacDougall)
O Promise Me (Olivia Vezina)
Give My Regards to Broadway (Jenna Goulart)
Skye Boat Song (Nicole Black)
Senior Year (Jenna Goulart)
A135 (Produced by Chip Guerriero)
Just Us (Produced by Rob DaCosta)
You Love – A Cappella (Mt. Hope Vocal Ensemble)
Instruments
Drums – Jacob Lauria
Clarinet on "Boy in the Gallery" – Nicole Contente
Sax on "Give My Regards to Broadway" – Logan Lemay

"You Love" copyright © 2020 David J. Lauria (BMI)
"Senior Year" copyright © 2020 Jenna Goulart
"A135" copyright © 2020 David J. Lauria (BMI)/Chip Guerriero
"Just Us" copyright © 2020 Robert DaCosta